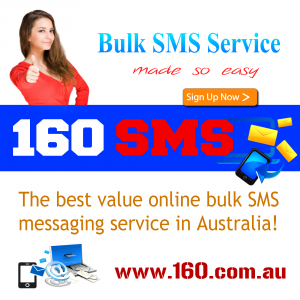 SMS have continued to be important in our society in a form of email, social media and instant messaging platforms.
According to an internet psychologist, text messages are faster than a call, remains both deeply personal while also practical and is still the preferred messaging method globally.
The technology is also available across any mobile phone, reliable, and faster since more people tend to check their text messages more than social media sites.

Among the many text message statistics the surprising finding is that men text more than women. Experts suggest that they see text messaging as functional ways to deliver short messages.
It's also why women might not want to get into a conversation via text. They would prefer a deeper conversations, which is why they might send longer messages than men. SMS is likely to remain popular for years to come for the reason that is simply universal. This is why we still rely on and still love SMS Messaging.

Visit: www.160.com.au – The best value online bulk SMS messaging service in Australia!