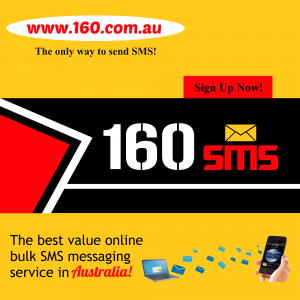 If your business deals with customer appointments then you should already be using an SMS reminder service to remind your customers of their appointments.
Online reminder services make scheduling SMS text reminders easy and affordable. SMS appointment reminders are just one of many ways you can use an SMS online service.
Bulk SMS is a personal and effective communication tool that businesses can use to let their customers know about special promotions or any other business related news. Your online SMS reminder service will let you either send out your bulk SMS messages instantly, or schedule them to go out at a future date. You could even upload the recipients with a spreadsheet, saving you from typing in them all in.
The most common way businesses use text reminder services is for appointment reminders. Text reminders are proven to be the most effective way to reduce missed appointments, making them invaluable to all businesses that deal with customer appointments.
Visit:
www.160.com.au
– The best value online bulk SMS messaging service in Australia!