The competition among restaurants is incredibly high, not just between each other but with the consumer as well.
After a long day at work most people just want to get home, switch on some bad reality TV show and heat up last nights dinner.
When I was learning about marketing I was told to never underestimate how hard it is to get people to travel outside their cave.
In this post I'm going to share how SMS can be used to (quite literally) generate customers on demand.
Seizing the attention of the customer
Before you can get a customer, you must first capture their attention.
How do most restaurants go about capturing attention?
Facebook
In a recent post by Digiday they had a headline that read:
'Organic reach on Facebook is dead':
Advertisers expect price hikes after Facebook's feed purge
That's grim.
They went on to say that Facebook organic reach has been as low as 2%!
That means when you throw up a post on FB to 1,000 followers 20 people will see it.
For that strategy to start making sense, you'll need to get 5k to 10k followers to allow for 98% of your followers to completely miss your post.
Sandwich board
I like sandwich boards but the problem is you have to rely on customers remembering your message during their busy and stressful work day.
Website
In order for a website to work you have to bank on your potential customer to:
Decide that they want to eat out
Decide on what cuisine they feel like
See you on the first page of Google search
See what the other 9 guys on that page have got
Hopefully you've got good reviews
Call in to book
Sit in traffic
Drive around looking for a park
Have you ever thought about the tortured process a person must go through before they sit down at a restaurant? Well they think about it.
Later on in this post I mention how important it is to put together an irresistible offer not just to remove the competitive threat but to move the customer to want to come and see you.
Why SMS is a power tool for restaurant owners
Imagine being able to talk to people who have either:
Already eaten at your restaurant
Have shown an interest in eating at your restaurant
Sound good?
Unlike Facebook you will reach every single person on your list.
Unlike sandwich boards you will be able to remind them of your offer at any point in the day.
Unlike your website you use a preemptive strategy, that is you don't wait for them to start searching, you reach out to them first!
SMS Marketing For Restaurants
First thing is first you have to build a list of customers – much you may have done with building a Facebook following.
Some people think that this is hassle but that's only because they miss the bigger picture which is, you're not "building a following" you're building a business asset that will drive revenue straight into your restaurant whenever you need.
Step 1: Choose a reliable SMS provider.
Step 2: Decide on an irresistible offer that people will love!
Step 3: Choose a special keyword (you may want to tie it to the offer) and short code (ask your provider for both of these things) for example:
Text "gimme20" (this is your special keyword)
to 12345 (this is your short code)
and receive 20% of your total bill.
Step 4: Create a contact group (acts exactly like a contact group on your mobile phone) to place these people into.
Now that you have these elements in place, whenever someone texts your special code to your short code number they will automatically be added to your contact list for you to text later!
Aggressive Promotion
This part is crucial.
It's time to promote your SMS list everywhere you can so that you can quickly fill up your list with potential customers, for example:
Facebook & other social media channels
Website
Sandwich board
Flyers
POS
Customers who are already in your restaurant etc.
Everywhere you can you'll want to promote this channel.
As your list grows you will be able to send more customers your way.
Customers Respond Fast To SMS
Due to the nature of SMS when someone receives a text message they tend to look at who texted them very quickly and people will often respond to SMS messages rather quickly, 90 seconds.
What this means is that you can expect to start receiving table bookings not long after the recipient has read your message.
Below are a few tips on how to get the most from SMS marketing, if you want to see a more in depth guide then read our 2018 Guide To SMS Marketing or our 16 Power SMS Marketing Tips post
5 SMS Marketing Tips For Restaurants
1. Use your restaurant name in the SMS message.
Do not leave this out.
Lead with your offer; tell them who you are and how to redeem and where to find you.
Better yet use your brand name instead of your phone number so you don't use up valuable character space inside your message.
2. Strong offer
Don't come with something weak like 10% off your main – that's boring and will get ignored.
Your customer receives offers from all angles all day long from other businesses.
If you're going to make an offer – make 'em an offer they can't refuse.
If it is dinner time roll out the red carpet and give them a starter + main + dessert or cheeseboard for 30% off or make one of those dishes free.
The offer must be good to snap them out of their daily fog.
In marketing circles, this is often referred to as a "lead magnet".
The goal of the lead magnet is to get people into your sales funnel (in this case your restaurant) so you can convert and upsell.
3. Urgency
If you've got the right target audience and the right offer, urgency will motivate them to pick up the phone to book a table.
Place a strict limit on availability, or specials etc.
Next…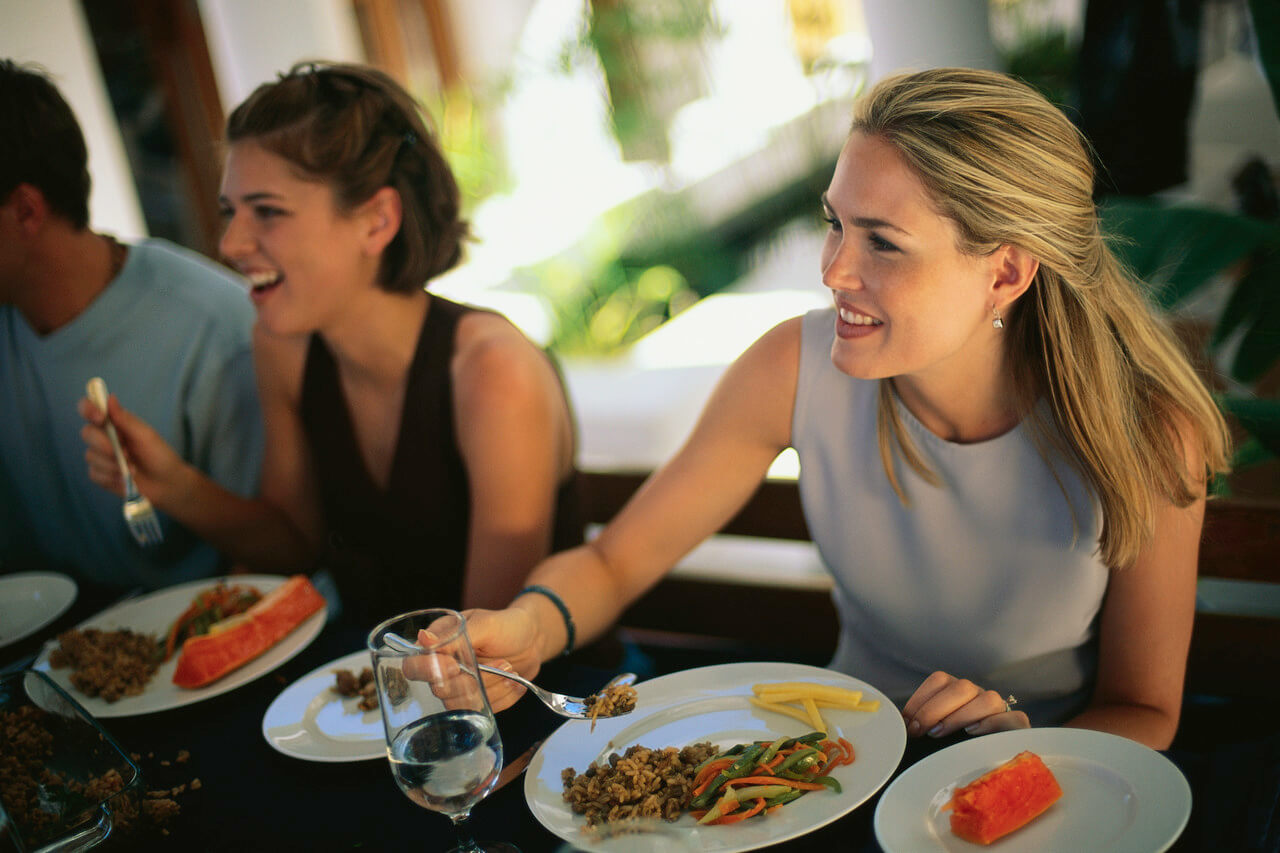 4. Make the customer the hero (and collect more mobile numbers)
People rarely eat alone, if you're putting on an amazing special they're going to want to bring at least one other person or maybe a battalion of eager foodies.
Why?
• People love to socialise over food, and;
• They also enjoy a little kudos from their peers for selecting a good restaurant.
The next step is where most amateur restauranteurs drop the ball.
Your service must be excellent.
You've invested money to get them into your establishment so you must create an environment that is conducive to making sales.
When people are treated well and are having a good time they will spend more.
Not only that but if you ask them for a small favour, whether it be to leave a review or share with friends on social media they will be more likely to comply with those requests.
Robert Cialdini in his book "Influence" called this the law of reciprocity.
When you do a good deed for someone, they will return the favour often times by multiples of what you initially gave them.
You already gave the table a strong discount and treated them with excellent service.
Now you want to ask them for their mobile numbers so you can place them on your VIP members list.
If asking makes you uncomfortable, have a table piece that promotes your mobile only VIP member offer.
The reason you sent out the offer wasn't just to fill up tables, it was to get more people onto your mobile list.
If each person brings in 2 other people on average you have an opportunity to double to triple your list.
5. The 'Thank You' SMS
Send your customer a simple "thank you" text and include another offer if you like.
Final Takeaways
The money is in the list! By having a list of interested potentials and existing customers you don't need to rely on hope and pray style marketing to drive business – all you need to do is write a message and send it out, within a few minutes to an hour you'll start filling up those empty tables.
SMS is an incredibly direct advertising medium as it goes right to the intended person but it also has an incredibly high open and read rate.
Sending out offers on Facebook? Facebook has recently changed its approach making Facebook more family-friendly and less business-friendly before only 1% of people would see your posts who knows what that will be now.
Send out offers via email? That's good too but with an open rate of 20% to 30%, and a click-through rate of 3-7% you're still leaving an enormous amount of opportunity on the table.
SMS has a whopping 98% open rate and around 37% click-through rate making it (currently) the strongest advertising platform.
Treat these customers with excellent service to reduce unsubscribes and to drive more people onto your SMS list.
160.com.au can help your restaurant drive new customers by letting you grow your own V.I.P SMS list with our feature-packed SMS solutions.
• Create custom lists (i.e. fine dining, corporate, cooking classes, special events etc.)
• Use special sign-up codes to automate customer segments: E.g. a person interested in a wine tasting event texts 888 to 'winetaste' and is automatically added to the wine tasting SMS list. When the event comes around you send out your SMS to that list only.
• Schedule SMS's to go out based on special promotions – schedule your SMS's and watch the bookings come in!
• Cloud-based service. No need to install software, just log in to our website using any device type out your message, select the group that will receive your SMS and hit send.
• Get replies from customers with 2-Way SMS.
• Send SMS's from your email software or any business software that has email capabilities.
• Built-in opt-out feature for those who want to unsubscribe from your list.
Plus more…
Want to see how it all works?
Begin your Free Trial and have a go at sending SMS messages.