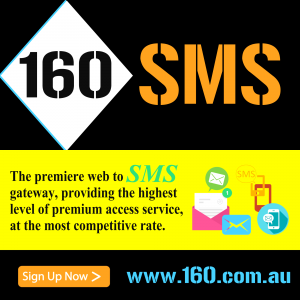 Marketing has been the most expensive part of every business from the very beginning of the business world.
When you start a new business you need to inform the people or potential clients about your business and that's only possible through marketing. Well, when it comes to marketing, no one wants to compromise.
They remains huge benefit of using text messaging software. In case of sending online text messages it is best to select a suitable bulk SMS tool from online. The numbers of bulk SMS users are going uphill and people are trying to find ways in sending messages at reasonable cost.
SMS Service facilitates SMS delivery in any of the geographical locations. There are many websites that allows user to send and receive text messages online. The SMS messages to mobile phones are more convenient and indeed delivered quickly and are comparatively cheaper.
Visit:
www.160.com.au
– The best value online bulk SMS messaging service in Australia!