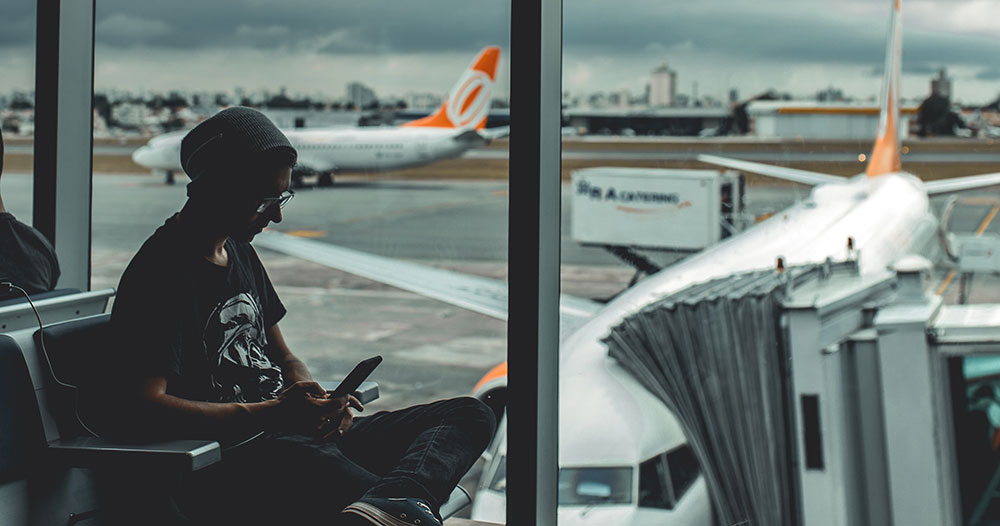 Text messaging is quick,easy and is still one of the most popular ways for people to connect with one another around the globe and a common question that is asked is how to actually make sure your SMS is received by the intended recipient.
In this article we'll look at:
How to send a text message internationally.
How much does it cost to send an international text.
The 2 main SMS platforms available (mobile vs. online SMS).
The dark side of free SMS websites
How to send a text overseas
Sending an SMS from Australia to anywhere in the world is very easy and follows the same rules as making a phone call overseas.
Texting internationally is broken down into 4 parts:
Exit code (that takes the SMS out of Australia)
Country code
Mobile network number
Recipient's unique number
For example if I am living in Australian and I wish to text someone in New Zealand I would key in 0011 64 21 1234567
Let's break this down:
0011 = The exit code to take your SMS out of Australia
64 = Country code
21 = The mobile network in New Zealand
1234567 = The recipients mobile number
How much does it cost to send an international SMS?
The price for sending an international text message varies but here are some guidelines:
Mobile (texting to top tier countries) = Free – 20 cents
Mobile (other countries with standard SMS) = 20 cents
Mobile (global roaming) = 50 cents
Online SMS Provider (all countries or global roaming with standard SMS) = 2 – 8 cents
Let's take a look at the current SMS platforms available:
Mobile
Online SMS
Mobile SMS
The costs for sending SMS with your phone will obviously depend entirely on your provider and the rate plan that you are currently on.
Most plans (including some pre-paid) will allow you to send unlimited texts to specific countries which makes it a solid option, some of the most common countries that you may be able to text free to include:
Canada
China
Hong Kong
India
Malaysia
New Zealand
Singapore
South Korea
UK
USA
If you are texting to any of other 200+ countries then you'll incur texting charges typically 20 cents per standard 160 character text message.
Sending SMS While Abroad
What about if you're planning a trip overseas is mobile texting a good option?
One of the downsides to mobile when travelling abroad is that you activate a service called 'global roaming' which means you will incur additional fees regardless of whether you text inside the country you are currently in or outside.
If you're only going to be sending the odd SMS here and there then this won't be a problem.
If you're sending a few texts per day then this will quickly add up so keep this in mind.
Advantages
Everything is on your phone, the interface is familiar.
You don't need to be online; all you need is cell phone coverage.
Unlimited SMS if you're texting to the free countries provided on your plan.
Disadvantages
Expensive if texting outside of the free country zones.
Can only send texts if you are in cell phone coverage or are connected to an overseas provider if travelling overseas.
If overseas global roaming will make texting more expensive.
Online SMS Providers
Sending text messages online from your computer has been a popular option for international texting and works in the same way but with a few additional features such as:
• Receive replies to your mobile phone or email address.
• Scheduling or setting recurring reminders (great for birthdays).
• Let's you know when it's been delivered.
• Create multiple contact groups (family, friends, wedding party, customers, work etc.)
• Send SMS from any email platform (Gmail, Outlook, Yahoo etc.)
The other benefit is being able to type out messages and get them sent off very quickly.
Here's How To Send An SMS Online Using 160.com.au
How Much Does Online SMS Cost?
This will depend on the provider you choose but you're looking at anywhere from .0795 (7.9 cents) down to .05 (5 cents) per SMS. Generally speaking, the higher the SMS package the cheaper the price per SMS.
If you're interested in trying online SMS for free simply Register For A Free Account Here.
Are Their International Roaming Charges With Online SMS?
Since the SMS are being sent from Australia (regardless of where you are) there are no roaming fees.
Whatever SMS package you're on is the rate you'll pay.
Advantages
No need for cell phone coverage which means you can be in fairly remote areas and still have the ability to send a text.
Speed: you can send out texts from your keyboard.
It's 400%+ cheaper than mobile texting.
You can send messages from your email, mobile phone or any device that has an internet connection.
If overseas, no need to sign up to a mobile service provider just log in to your account on your mobile phone or computer.
Disadvantages
You need to have Wi-Fi coverage.
If you're using a laptop it can become a hassle pulling it out when you want to text.
The Dark Side Of Free SMS Websites
Being able to send free SMS's to anyone can definitely be an enticing idea and it's something that I haven't found much about online and because of this it's definitely worth mentioning since people will often look for free online texting options which is perfectly okay as long as you are aware of the potential risks.
Keep in mind that there is no such thing as a free lunch.
How are websites able to offer free SMS?
Free SMS websites still need to pay for each SMS they send which means that they need to find different ways to monetise their sites.
Free SMS sites will typically rely on these 3 main monetization strategies:
1. Display ads (website ads)
2. In-SMS Advertising (messages sent inside the SMS)
3. Selling your data (not good)
Let's take a quick look at each:
Display Advertising
This is when the company displays advertising on the website.
This is the most harmless of the 3 tactics and is really more of an annoyance than anything.
How they get paid
They get paid whenever a person see's those ads (ad impressions) and/or clicks on them.
In-SMS Advertising
This is when they drop an ad inside the SMS message.
This is only an ad that the recipient can see.
This could be anything including adult, gambling, money making, offers or just the promoting SMS website itself.
How they get paid
If the recipient clicks on that link or if they click on that link and take a specific action (sign up for something or make a purchase.
Information Collection
This is easily the most concerning as it involves you handing over your private information and potentially having it on-sold to a 3rd party.
How they get paid
There are companies and even individuals who are willing to pay good money for private information.
This information can be for "legitimate" companies who may want your information to sell legitimate services but there is also the business or person who will use this information for more sinister reasons.
Summary
If you want to send text messages internationally you need to enter the exit code + country code + mobile network number + recipient's number.
Texting overseas from your mobile is great because you may have be able to get unlimited texts to specific countries.
If your mobile plan doesn't support those countries and you're planning on sending SMS messages quite frequently then consider looking at an online SMS service.