Fast, Responsive And Flexible
SMS Solutions
SMS is used in virtually every industry to help communicate with teams and customers to accomplish your business goals.
Standard Features & Benefits Included With Bulk SMS
Bulk Text Messages Pricing And Packages
New customer? Get an additional 20% worth of SMS credits FREE.
Use the code 24HOURS at checkout.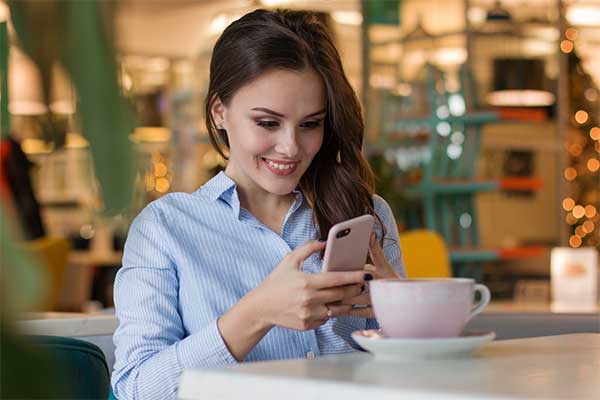 We Use Australian Carriers

Frequently Asked Questions
No. Our SMS packages are one-off SMS packs, there's no obligation to purchase another pack every 30 days for example, you simply purchase as many SMS credits as you need for your business.
An SMS service can be used for a number of different purposes, both personal and business. At a personal level, people may use them to send en masse messages to friends and family, particularly if they're organising a large-scale event or simply need to provide updates to a large number of people. Businesses, on the other hand, often use SMS for internal communications and also for external marketing.
All of these forms of communication can be very effective — but if you're just doing them from your phone and don't have a virtual SMS number, it can be pretty expensive. Here at 160.com.au, we can provide you with all the tools you need to send bulk SMS nationwide or to send SMS to a global audience, including an SMS online program. You can browse our help guides to learn more about our messaging service.
As long as you send at least 1 SMS every 180 days your SMS credits will never expire.
No, an individual SMS doesn't consume data for the sender or the recipient. However, an SMS that is longer than the standard 160 characters or incorporates emojis, photos or web links will use data for both the sender and the recipient. These are commonly known as an MMS or "Multimedia Message Service".
At 160.com.au, we use a text-based SMS service rather than an MMS one for our bulk services; it's easier to guarantee that your message will actually be received by your intended audience, without concerns around data usage. However, we can offer email to SMS services, thanks to our SMS gateway. When you're sending mass text messages, you use our SMS online program, which allows you to easily personalise, customise and keep track of the messages that you send.
Bulk SMS allows your business to message hundreds or thousands of people instantly on their mobile phones.
You can send a text message through a bulk SMS service by uploading a list of mobile numbers, composing your message, and clicking send. See our Help Guide to learn how to use the 160 platform for messaging.
SMS marketing is a way of promoting products, services, or events through text messages to potential or existing customers.
An SMS gateway is a software or service that allows you to send or receive bulk text messages through a mobile network carrier, for example 160.com.au uses Virgin, Vodafone, Optus, and Telstra to send your text messages.
An SMS campaign is a planned marketing promotion that involves sending bulk text messages to a targeted mobile audience to achieve a specific goal i.e. increase sales, reactivate inactive customers, to send scheduled reminders to increase awareness for newsletters, product launches, etc.
You can schedule text messages in bulk SMS software by selecting the date and time you want the message sent and adding the recipient's mobile numbers.
An opt-out option is a way for recipients of text messages to unsubscribe from further messages by replying to the message with a specific keyword or by contacting the sender. See our Help Guides on how to set this up using the 160.com.au messaging platform.
You can ensure compliance when using bulk SMS by following the guidelines set by ACMA. The main things to consider are:
Obtaining consent from recipients
Providing an opt-out option
Avoiding sending spam messages
To get started with bulk SMS marketing, you need to choose a reliable bulk SMS provider you can sign up for free with 160.com.au where you get access to all of our features and your account will come with a few text messages to see how easy it is to use an online text messaging platform to send text messages.