Fast, Responsive And Flexible
SMS Solutions
SMS is used in virtually every industry to help communicate with teams and customers.
Standard Features & Benefits Included
Try any package today and get an additional 20% worth of SMS credits FREE.
Use the code 24HOURS at checkout.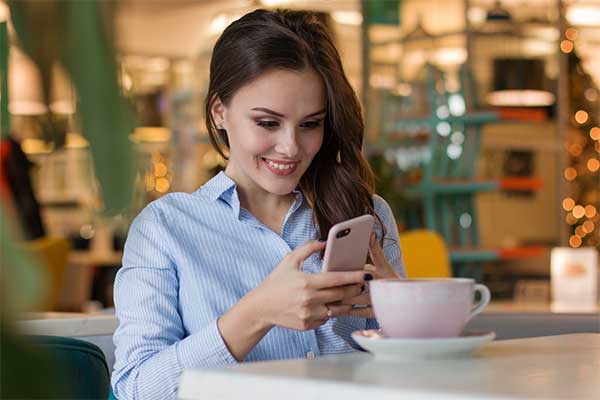 Frequently Asked Questions
No. Our SMS packages are one-off SMS packs, there's no obligation to purchase another pack every 30 days for example, you simply purchase as many SMS credits as you need.
"SMS" is an abbreviation for "Short Message Service" — otherwise known as a "text message" or "texting". It's a form of text communication via cellular phone; you're able to send a message to a friend, colleague or prospective customer without needing to call them.
SMS technology is a by-product of previous innovations, such as the telegram. During the early days of cellular communication, technology was a far cry from where it is today. In fact, making a simple phone call was not only shockingly expensive but inferior battery technology meant that even the shortest of calls would quickly drain the life from your battery. SMS was seen as a perfect solution to side-step these issues.
Sending a text message was fast, cheap and an incredibly effective method of communication since you were forced to a limited number of characters.
Though conceptualised as far back as 1986, the first text wouldn't be sent until 1992. However, the medium would soon prove extremely popular over the next few years. It's not an exaggeration to say that the convenience of text messaging helped breed the modern popularity of the mobile phone. SMS is global in its popularity, even in a world where smartphones are far more prevalent. Today, many modern phone plans allow individual users to send free SMS in Australia, and international texting is also common.
An SMS service can be used for a number of different purposes, both personal and business. At a personal level, people may use them to send en masse messages to friends and family, particularly if they're organising a large-scale event or simply need to provide updates to a large number of people. Businesses, on the other hand, often use SMS for internal communications and also for external marketing.
All of these forms of communication can be very effective — but if you're just doing them from your phone and don't have a virtual SMS number, it can be pretty expensive. Here at 160.com.au, we can provide you with all the tools you need to send bulk SMS across Australia or to send SMS to a global audience, including an SMS online program. You can browse our help guides to learn more.
No, an individual SMS doesn't consume data for the sender or the recipient. However, an SMS that is longer than the standard 160 characters or incorporates emojis, photos or web links will use data for both the sender and the recipient. These are commonly known as an MMS or "Multimedia Message Service".
At 160.com.au, we use a text-based SMS service rather than an MMS one; it's easier to guarantee that your message will actually be received by your intended audience, without concerns around data usage. However, we can offer email to SMS services, thanks to our SMS gateway. When you're sending bulk SMS, you use our SMS online program, which allows you to easily personalise, customise and keep track of the messages that you send.
Legislation has tightened in Australia around SMS and phone marketing in recent years. That's why it's important to provide an opt-out option for business-related SMS. Our SMS online FAQ explains how you can easily set one up for your business.
We have a free trial period, so you can actually get started today! And if you have any additional questions about the services we provide, make sure that you give us a call on 1800 671 823. We'll be more than happy to talk you through any queries you may have.
We Use Australian Carriers