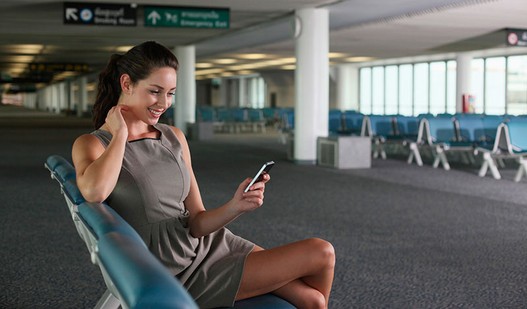 Bulk SMS texting allows you to send one, hundreds or even thousands of SMS messages at once which means businesses and organisations can reach their customers, clients, members or patients instantly on their mobile phones.
Why Are Businesses Turning To SMS In 2019? (Here's 6 Quick Reasons)
#1. Text Messages Get Read - When you send a text message, you can be confident that around 98% of people will open that message with 90% of those people reading that message within 5 minutes. Compare this to email which has an average open rate of 20.1%, in other words, 80% of your customer list will not see your emails!
#2. High Response Rates - Did you know that up to 30% of people will click on a link inside your text message? Compare this to email which will see only 4% of people engaging with your email by clicking on that call-to-action link.
#3. Your Customers Are On Their Mobiles…Right Now - According to Statistica.com, 82% of Australians own a mobile device which offers a significant advantage for businesses who are involved in mobile marketing - the problem is that a lot of people still own feature phones (non-smartphones) and so mass texting services allow these businesses to reach these people as well since SMS works on both smartphones and feature phones.
#4. High Return On Spend - Since SMS messages have such high open and response rates, this typically results in higher results whether that is sales, lead generation or appointments made.
#5. Affordable - Texting is one of the cheapest methods of communication today even when compared to email marketing. For only a few cents per message you can get instantly grab the attention of your customer or client compared to email where roughly 80% of emails never get opened and of the 20% that do are opened anywhere from 90 minutes to 24 hours later.
#6. Access From Anywhere - online text messaging services give you complete freedom by allowing you to send messages from anywhere, all you need is an internet connection and a device to log in to the platform.
How Are Businesses Using Bulk SMS?
Australian businesses have entirely different needs not only from industry to industry but from business to business.
What makes SMS valuable to businesses and organisations is that it is incredibly versatile. Text messaging is typically used inside key impact areas that require you to quickly grab attention whether that be notifying a customer about a delivery update, informing team members about roster changes, getting more table bookings on a slow night, or sending out a special promotion to your entire customer database, etc.
7 Ways Businesses And Organisations Are Leveraging SMS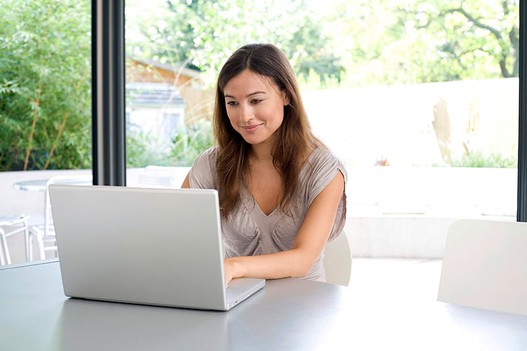 #1. Generate High-Quality Buyer Leads
Businesses that rely heavily on generating new business will use text offers to pull in highly qualified sales leads and convert those leads into appointments. Since people are careful about who they give their mobile number out to, for example when they finally do they are further down the buying path which means when you receive an SMS lead they are typically pre-motivated, pre-qualified and pre-interested in your solution which makes them easier to convert into customers.
#2. Drive Repeat Business
One of the most powerful business assets you can create is a customer database, and this is at the heart of what makes SMS so effective. SMS is a permission-based communication channel which means that people have subscribed to your SMS list to receive marketing promotions, so businesses that rely heavily on generating repeat business can consistently drive sales by sending out regular SMS campaigns to your subscribers.
#3. Recover Lost Sales
One of the greatest missed sales opportunities for online retailers is people loading up their online carts and then not completing their order. With SMS these stores can send that person a quick SMS message to remind them their cart has been saved and even make a special offer to get them to complete the purchase process.
#4. Send Reminders And Reduce No-Shows
A common pain point for service-based businesses having to deal with people who forget to show up to an appointment. No-shows create a triple-cost to the business in the form on lost revenue from the client, the cost of staff who are standing around with nothing to do and the missed potential of not being able to fill that gap with another client. SMS allows these types of businesses to send out a quick reminder to confirm the appointment giving them enough time to cover that spot if needed.
#5. Reduce Call Congestion
For high-volume customer service organisations, a lot of inbound calls are actually for small easy to answer queries which creates longer queues meaning that customers get frustrated or end hanging up. By integrating text messaging into the customer handling process customers can send in a quick question and have it answered in seconds without having to get on the phone which reduces call congestion and wait times.
#6. Organise Teams
Text messaging isn't just for managing the customer experience; it's also fantastic for handling internal communication like rosters, confirming delivery or product installation times, managing team events, etc.
#7. Drive Channel Performance
Savvy businesses know that they can increase the effectiveness of their other marketing channels like trade events, webinars, email newsletters, abandoned carts, etc. by sending out an SMS as a reminder which improves the results of each channel.
How To Send Bulk SMS From Your Computer
160.com.au's SMS Features
Online SMS - there's no software or app to download simply log into your account from anywhere and from any device where you can send alerts, reminders, SMS marketing promotions and more.


Lead Capture And Auto-Segmentation - capture hungry buyer leads and automatically place into relevant contact groups so that when you send out SMS campaigns, you keep your messaging consistent.


Auto Opt-Out - if someone wants to stop receiving messages from you all they need to do is reply to your message with a unique short code, and our system automatically removes them from future communications.


Scheduled Reminders - set up scheduled reminders and alerts based on time, the day of the week, date or a combination.


Email to SMS - write an email message and then send it to mobile phones as a text message.


Delivery Reports - find out who received your text message and who didn't (don't worry we don't charge for any text messages that didn't get through due to mobile number changes, out of range, phone turned off, etc.)


International Texting - we've partnered with major overseas carriers, so you're able to send text messages to friends, family, and customers overseas.


Unlimited Group Contacts - chances are you have different groups of people you wish to send text messages out to like friends, work colleagues, family, and different customer segments. Create as many contact groups as you want.


SMS Integration - are you currently using CRM software (customer relationship management) or something similar? No need to switch between interfaces, 160 integrates into other platforms so you can keep everything under one roof.


High-Speed SMS Gateway - we have the best gateways processes working behind the scenes to make sure that your messages are sent to the recipient quickly, reliably and securely.


Why Our Clients Use 160.com.au
Thousands of Australians currently rely on 160.com.au's online texting platform to reach and connect with friends, family, customers, clients and members both locally and internationally and while everyone's needs are different they frequently give us feedback for the following reasons:
Highly Secure - We take privacy seriously which is why we invest a lot of money in keeping our system inside a highly-secure offsite data-center which is monitored 24/7. We also have high-grade encryption technology to keep user conversations private.


Australian Support - Our headquarters exists in the heart of the Sydney CBD where we take your calls from 9 am to 10 pm Sydney time.


100% Delivery Guarantee - Sometimes SMS messages don't get through for example when a person has their phone turned off, or they are out of range or even if they've changed their mobile number. If this happens, our system will keep trying to send the message over 24 hours and if it's still not able to get through the credits are added right back into your account.


Credits Never Expire - Once you purchase SMS credits there is no time limit on when you need to use them, these will remain on your account.


Integration Into Existing Software - Our platform typically used by businesses and organisations that have existing customer management software and through our platform can connect our SMS solution into their current software.


Easy To Use - We've based our bulk SMS platform on simplicity, it's easy to set up, and it's easy to send out SMS messages - it is designed for people who need a straight-forward method of texting without all of the shiny stuff.


Long-Standing - We've been around for over ten years making us one of the first bulk SMS services in Australia.


No Monthly Fees - there are no monthly or hidden fees. We're a 100% prepaid SMS service so you only pay for SMS bundles as you need them.