How To Set Up SMS Forwarding
Did you know that you can enjoy the security and privacy of having an SMS virtual mobile number while also forwarding text messages to your own personal mobile number?
One piece of feedback we've been hearing from our SMS virtual number customers is:
"It's fine having replies sent back to the 160 SMS inbox but
I don't want to have to log into my 160 account every time
I want to see who has messaged me."
Fair point.
If you are waiting on an urgent SMS reply or just prefer to be on top of every SMS in real-time then you'd want to be alerted in that moment.
Here's what we did.
Recently, the 160 team developed a new feature that allows you to redirect SMS replies from your virtual SMS number back to your personal mobile phone.
The benefits?
Keep your personal number private (with your own Virtual SMS number you don't have to disclose our personal mobile phone number), and;
See all SMS messages received on your virtual mobile number on your personal number in real-time.
Who is this feature for?
Businesses who need to get leads back to their sales team quickly.
Personal text messages to friends and family.
Schools sending text messages to parents.
Tradies wanting to hear about jobs while on the go.
Here's how to set this up inside your account:
Step 1: Click "Virtual Numbers"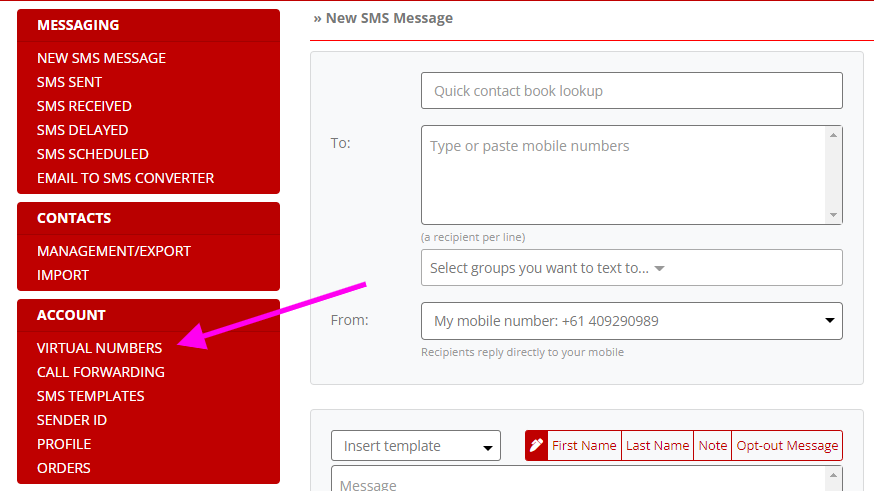 Step 2: Click the 'note & pad' icon to access the editing options.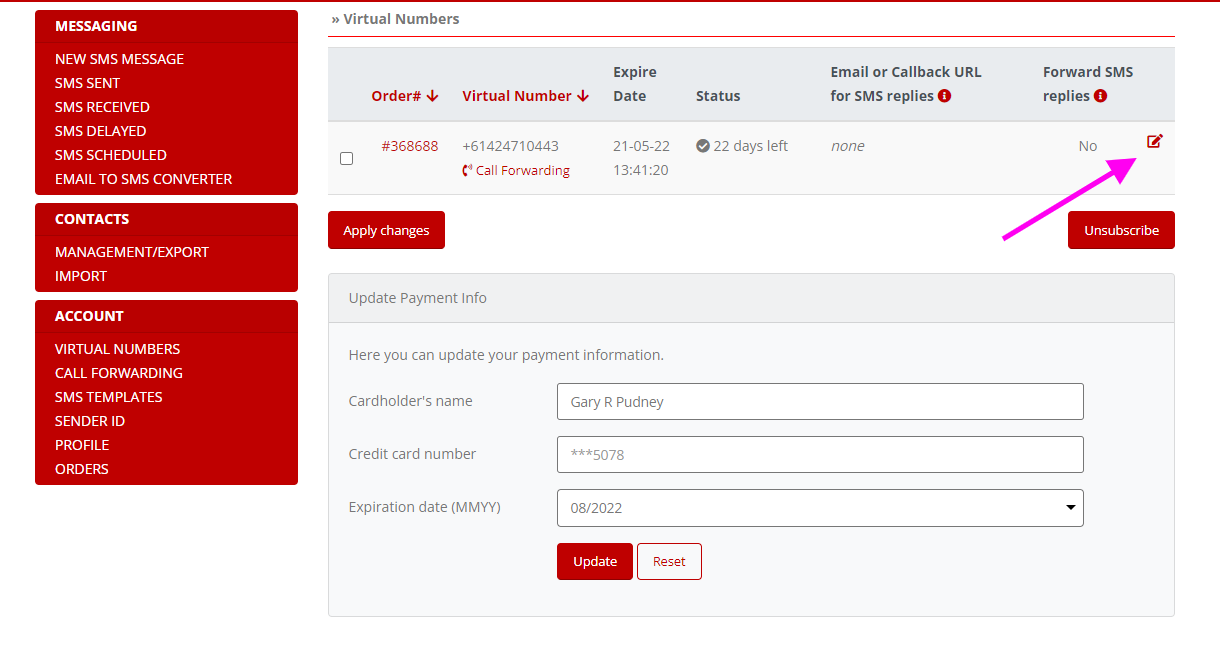 Step 3: select "Yes" then "Apply Changes".

Add 160's Call Forwarding Feature For A
Complete Communication Solution
Never miss an important call again by adding call 160's Call Forwarding feature.
Traditionally, virtual SMS numbers have only been able to send and receive text messages, but with call forwarding you can use your virtual SMS number to forward an incoming call to up to 5 recipients.
How is call forwarding being used?
Convert SMS promotions into live calls and direct to hot leads sales teams
Confirm or cancel appointments
Route important calls through to support teams so that you never miss an important call. You can nominate up to five numbers so that they all ring simultaneously or one at a time when a call is received on the virtual number.
Learn more about our Call Forwarding features and Virtual SMS Numbers here.