Virtual SMS Number Setup Guide
In this guide, you'll learn how to set up your Virtual SMS Number for text messaging from inside our platform as well as from your email client.
Step 1: Order Your Virtual Number
Click the "Virtual Numbers" button on the menu to the left
Click on the order button
Please note: at the time of writing this guide we're only issuing Australian virtual mobile numbers this may change in the future.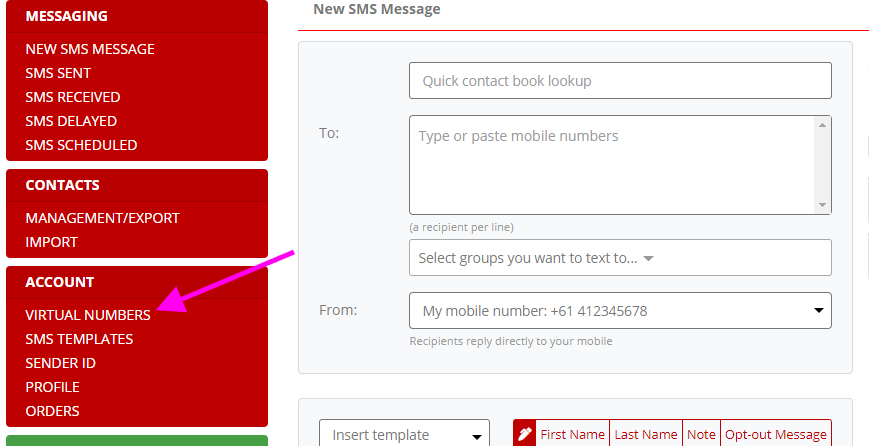 Step 2: Select Your Virtual SMS Number
Now that you've purchased your SMS number, it'll show up inside the "From:" dropdown box for you to select.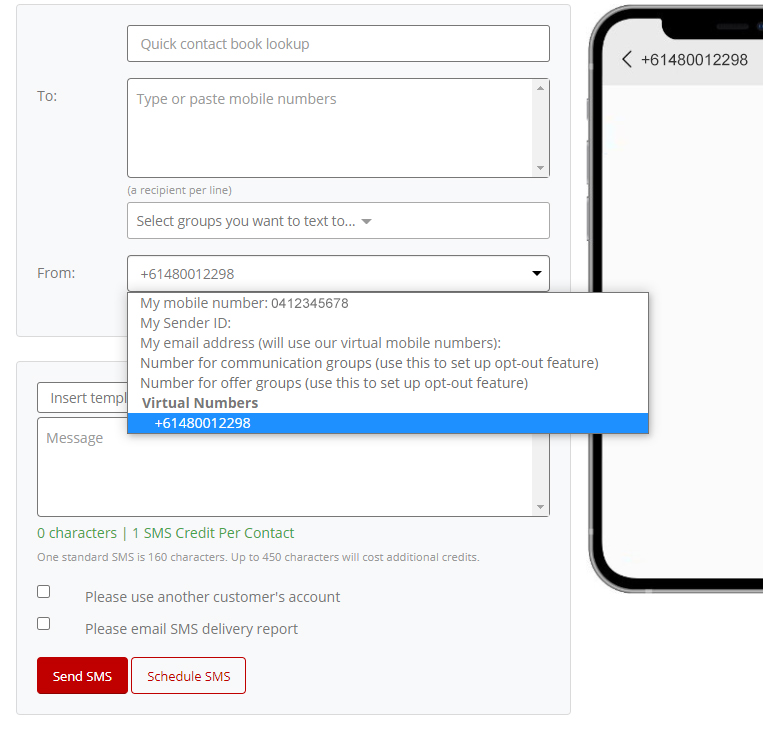 Virtual SMS Number For Email To SMS
Using your virtual number in combination with our email to SMS feature is easy as well.
Step 1: Enter To: and Subject Commands
In the "To:" field enter in the recipient(s) that you wish to send your text message to.
In the "Subject:" field enter in your "mobile number(your virtual SMS number)@secret123"
Example: 0400000000(0480012298)@secret123
The "secret123" code is found inside your account profile (click on your username at the top) just scroll down to the very bottom of the screen.