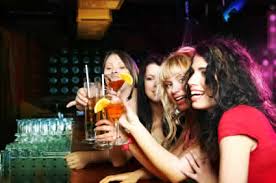 An SMS service for clubs and pubs is an effective (and often overlooked) way to bring in new and existing customers.

While you can rely on regular patrons, the amount of "once-off" customers represent a massive lost opportunity which can be converted into repeat revenue with SMS marketing.

Club/Pub VIP List
Arguably, one of the best ways to fill more seats or drive more revenue is to have a list of eager customers that you can send promotions to.

With 160.com.au's Auto Contact list building feature customers can sign up to be part of your VIP list where you can present promotions, themed nights, discount offers etc. whenever you have slow nights or just drive more foot traffic.

Use Contests (To Build Larger Customer Lists)
Most clubs and pubs use contests ineffectively, by using it as a pure brand awareness campaign. This is a waste of an opportunity.

Instead use it to build large lists that you can monetize.

Create a great offer that would be hard for anyone to refuse.

When you draw the winner, instantly send out a consolation prize to those who didn't win to entice them into your venue.

Live SMS Promotions
Send out an SMS to people already inside your club or pub to increase their spend and with 160.com.au's Web to Mobile feature you can quickly type out an offer on your computer and within seconds have people inside your venue responding.

Schedule SMS Promotions
With 160.com.au's Scheduling feature you can plan your monthly promotional calendar with pre-determined promotions, add the promotion to your calendar and let it take care of the rest.

Event Invitations
Now that you have lists, it's easy to invite them special events, maybe its wine and food tasting or live music.

Team Communication
SMS is perfect for keeping everyone updated on who is rostered on, who is sick or on leave.

SMS Delivers Close To 100% Open Rates
Currently, no other marketing channel offers this kind of contact rate. If you need to ensure that your message not only gets delivered but also read then SMS is the perfect channel.